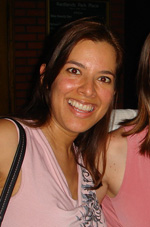 Stacey Garcia
Maid of Honor
My friend for more then 7 years; we met at Crosswalk Church.
Being good doesn't have to be boring! What's right for some isn't right for everyone and Stacey has taught me to trust in myself, to know myself. She has encouraged me to stay close to those who are constant and loyal because they will be there with out judgment and they'll always have my best interests at heart.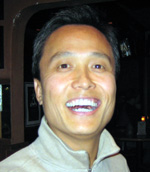 David Kim
Best Man
Operatic tenor, sharp-shooter and world-class sommelier
Much like a fine single malt scotch, my friendship with DK has aged in oak barrels for 15 years. That oak barrel was, of course, known as "Opera Pacific", where we sang onstage for nearly 250 performances. Not to mention the cast parties, birthdays, dinners, and many other great moments. David invariably goes out of his way to make everyone feel at home, whether they're actually at his home or just standing outside a TGI Friday's at 2:30 a.m.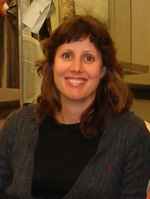 Alexandra Eintracht
Bridesmaid – I hope!
My friend for over 13 years.
Alex has always been a true friend and confidant. She is passionate about her beliefs and thoughts on the world and also gives that same unwavering loyalty and commitment to our friendship.  More often then not  she reminds me that we are never alone when we have friends.  She has also opened my eyes and helped me to gain understanding  to new situations and people no matter how different they are.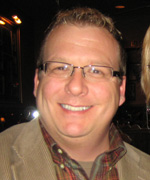 Mark Buchholz
Groomsman
College friend from Concordia University
I met Mark during my first Concert Choir rehearsal in college — that was September of 1989, twenty years ago — and we've been friends ever since. Mark and Wendy's dedication to their marriage over the intervening years has been something which constantly demonstrates that, despite the endless stream of break-ups and divorces these days, it is possible to have a long, happy and rewarding marriage.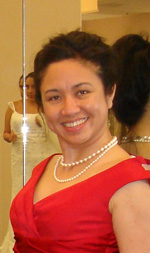 Adrienne Tabo
Bridesmaid
My friend for more then 7 years we met at Crosswalk Church.
Adrienne is special to me because of her creative nature. She encourages me to think outside the box and image what we could accomplish in our lives. She always sees the possibilities and is one of the most imaginative yet down to earth people I have ever met.  As with all my friends, she also give me strength and helps me realize that there is more out there to experience then I have days in my life.  She makes me laugh and love the new experiences, unique adventures and crazy things that happen in life.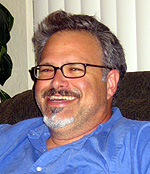 Jason Daniel
Groomsman
A man for all seasons.
What can you say about this guy? Classically trained as a singer, Jason is also a talented guitarist, composer, surfer, photographer, artist, triathlete, father, and crusader against autism. When life hands Jason lemons, he makes the world's most amazing lemonade. Jason is always looking forward and outward with a larger, wiser world view than anyone I've ever met.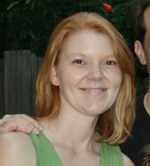 Misty Vest
Bridesmaid
My sister in Law and friend for more then 5 years.
Misty is my family and I thank my brother for marrying such a wonderful person. She is soft spoken, but strong on her opinions. Her will and desire to achieve her goals and ideals is admirable. I've never seen such determination in any individual along with such unspoken acceptance of other peoples opinions, lives and beliefs.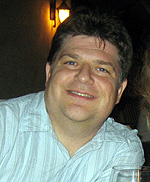 Rich Manning
Groomsman
College roommate
Better known as "Rich-o-pedia" for his encyclopedic knowledge of… well, everything. Sports, food, history, popular culture, you name it. People will literally fight over who gets to be on his team when playing board games. I personally took out an old lady once… but enough about that. Rich is also a talented writer and all-around stand-up guy.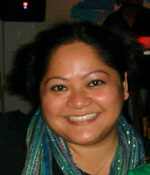 April Villahermosa
Bridesmaid
My roommate and confidant for 2 years.
April has taught me that the moments that seem toughest to us are merely slight specks on the map of our life. Life is short, enjoy what you can, don't worry about things you can't change. April more then anyone else helps me laugh and see the positive side of life. She helps me shake off my worries and confirms my strengths when I have doubt.
Paul Martinez
Groomsman
Opera Pacific refugee
Paul is family. He's also the guy who can always make me laugh with a perfectly timed Seinfeld quote or a… shall we say, somewhat "politically incorrect" comment. He's also been part of some major events of the past decade. It was at his place that we all gathered on 9/11. He was my first victim–er, I mean, passenger–after I earned my pilot certificate. And of course, there were all those operas. Paul's favorite things are telemarketers, black widows, and people who assume he speaks Spanish.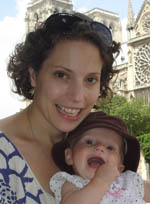 Marni Carroll
Bridesmaid
My future sister- in -law or niece, however you prefer to look at it.
Marni was one of the first people who openly welcomed me into the Rapp/Rapaport family.  She and her husband are a great team and have always been very inclusive, supportive and helpful to Ron and I.  Turns out I am marrying into a very creative and intelligent family and I can't wait to celebrate more holidays together.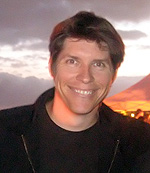 David Schulz
Groomsman
College friend & dive buddy
Schulz is a talented guy: drummer, recording engineer, actor, theatrical producer, director. As if that wasn't enough, he also knows when and where to find the elusive McRib sandwich! From college theatre to the annual San Carlos dive trips, life just wouldn't be the same without David's energy, unique humor, and steadfast friendship.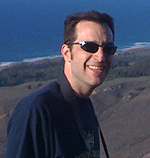 Jared Vest
Groomsman
Future brother-in-law
I could say a lot of nice things about Jared, but why not just cut to the chase: he's a fellow pilot! Case closed. 🙂 I forsee many future flying adventures with my future brother-in-law.